Land lease communities are gaining popularity as an affordable housing option for retirees, downsizers, and those seeking a more sustainable lifestyle. In this article, we will explore what land lease communities are, how they work, and the benefits that might make this the perfect housing option for you.
A land lease is an arrangement between a landowner and a tenant, where the tenant leases the land from the landowner for a specified period and purpose. The landowner retains ownership of the land and is responsible for maintaining it.The land lease model makes housing more affordable, making it a popular alternative to retirement villages and caravan parks.
The tenant owns the house, so can style it to make it a home, but they lease the land under this structure.
What is a residential land lease community?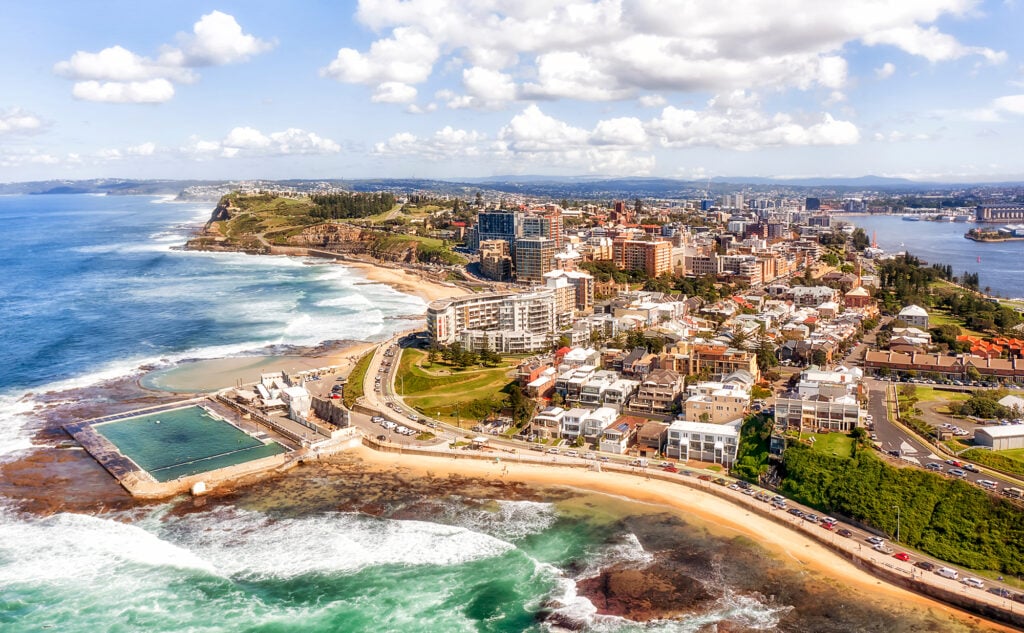 A residential land lease community is a type of housing development that allows homeowners to lease the underlying land on which their home sits. Also known as manufactured home estates, lifestyle communities, or residential parks, these communities often provide residents with shared amenities like swimming pools, tennis courts, BBQ areas and clubhouses. They also often offer activities and events that foster community and socialisation.
Land lease communities provide an affordable and sustainable housing option for people who want to own a home but cannot afford to buy a property outright. By leasing the land, residents can avoid the upfront costs of purchasing a lot, which can be a significant barrier to home ownership. Moreover, the cost of shared facilities is borne by the community, making it a cost-effective way for everyone to enjoy some added luxury. This makes land lease communities particularly attractive for seniors and retirees eager to free up some extra cash whilst enjoying a simpler lifestyle and a sense of community.
How does a land lease work and how are land lease communities run?
Land lease communities are typically managed by a community operator, who takes care of maintaining the common areas and facilities, collecting site fees, and negotiating lease agreements with residents. To promote a safe and harmonious environment, operators also enforce the site agreement, which outlines community rules, rights, and responsibilities. This agreement will also include the lease terms, such as rental payments, duration, and any restrictions or rules regarding the use of land and community facilities.
Typically, the land is leased in perpetuity, and residents pay a weekly or monthly site fee to the landowner. As with any lease agreement, site agreements can vary widely from community to community and so it is important to read the site agreement carefully and understand your rights and obligations before signing.
What laws govern residential land lease communities in Australia?
Residential land lease communities in Australia are governed by the Residential (Land Lease) Communities Act 2013 and the Residential Tenancies Act, which together set out the legal framework for the operation of land lease communities across the country. Each state and territory also has its own laws and regulations that apply to land lease communities. 
Generally speaking, residents protected by these laws have similar rights and responsibilities as tenants in traditional rental properties.
Benefits of residential land lease communities
Residential land lease communities offer a range of benefits that make them an attractive living option for people of all ages. Here are some of the top reasons why living in one could be the best choice for you.
Land lease communities offer prime locations, low-maintenance living, and a sense of community. They're a great retirement village alternative for active and independent people.
Imagine waking up every day in a resort-style environment, surrounded by exceptional facilities and a first-class clubhouse. This dream can become a reality in a land lease community.
You don't want to spend your golden years worrying about home maintenance. Land lease communities offer little to no maintenance, allowing you to spend more time doing the things you love.
Architecturally designed homes
The homes in land lease communities are often architecturally designed to provide comfortable, welcoming spaces that have attention to detail and high-quality fixtures and fittings.
Many land lease communities have gated entrances and security measures in place to promote safety and security.
Living in a land lease community can provide several financial benefits that include:
Freeing up capital in your home
By accessing the equity you've built up in your family home, you can invest the money back into enhancing your lifestyle.
You don't have to pay stamp duty, or entry or exit fees, saving you thousands of dollars and providing more financial freedom.
In a land lease community, the land owner is generally responsible for paying the council rates, allowing you to relax and enjoy your surroundings without worrying about extra costs.
Capital Gain Opportunities on Investment
If you decide to sell your home in a land lease community, you usually get to keep 100% of all sale proceeds, including any capital gain opportunities. This provides absolute freedom from financial constraints.
Government Rental Assistance
If you need help paying your rent, you might be eligible for rental assistance through available commonwealth programs. Talk to Oasis Communities about how they can assist you in accessing these programs.
Land lease communities offer an affordable communal living option that's becoming increasingly popular among seniors, families, and singles. If you're interested in learning more or considering this type of community as your next home, contact Oasis today. Oasis Communities are leaders in the land lease community industry and our friendly team of experts will happily answer any questions you may have and help you achieve a happy, stress-free lifestyle.